#toyota #corona #ST190 #corona XE-saloon #for #sale #japan
2011 Aug
1993 toyota corolla XE-saloon At fully loaded 140,000km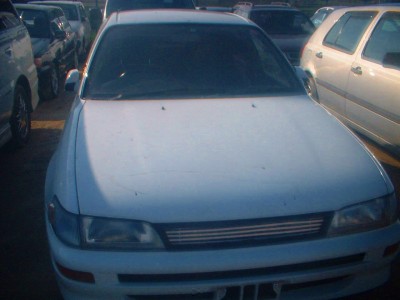 Kuroyanagi Shouten Ltd Japan.
#501 Castle May, 3-1422 Ueda-Higashi
Tenpaku, Nagoya  Japan 468-0006
ks.nra30133@gmail.com
tel fax +81 52 803 1870
tel +81 90-1417-1403  for established customer only
https://111kuroyanagi1.wordpress.com/
http://nagoyajapan1.wordpress.com/
http://kuroyanagi1excavator.wordpress.com/
http://kuroyanagi1000.wordpress.com/
))))))))))))))))))))))))))))))))))))))))))
)))))))))))))))))))))))))))))))))))))))))
E-mail first, come that may,  Direct call later,please,but established customer.
In google search, you better put the word (japan), because we sell in Japan. SALE+JAPAN
cars, forum, import, review, sale, toyota,auto-auction, auto-auctions, board, car-auctin, classified, corona, japan, message, motor vehicle, premio, saloon, sellout, st190, stocks,japanese used car exporter,
This entry was posted on June 13, 2008 at 2:27 am and is filed under automobiles, automotive, cars, cars for sale, corona, corona, FOR SALE, japan, japan, japan, motoring & motorcycles, sale, sedan, sedan, tokyo, toyota, toyota, used, vehicles with tags broker, burundi, comoros, corona, dar es salaam, durban, for, for sale, gaborone, import, in, in-japan, japan, japan used car exporter, khartoum, kigali, lesotho, lilongwe, madagascar, malawi, maput, maseru, mbabane, message, mombasa, motor vehicle, namibia, Port Louis, premio, reunion, rwanda, sale, sales, saloon, st190, sudan, swaziland, toyota, zambia, zimbabewe. You can follow any responses to this entry through the RSS 2.0 feed. You can leave a response, or trackback from your own site.
This site uses Akismet to reduce spam. Learn how your comment data is processed.